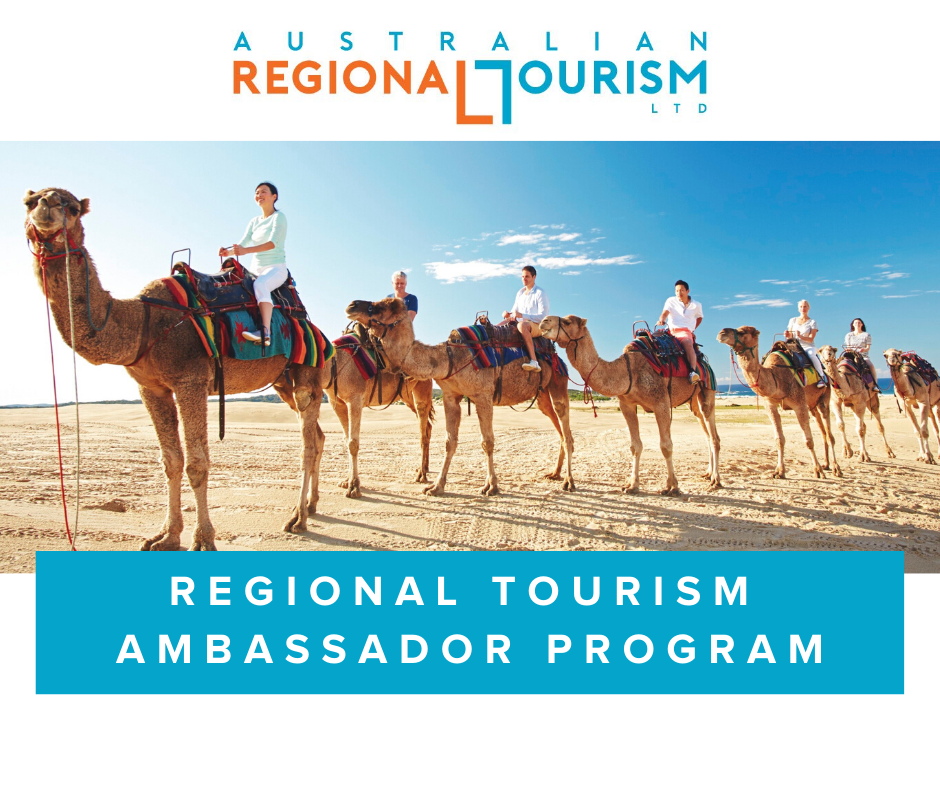 Australian Regional Tourism (ART) is calling for expressions of interest from passionate regional tourism experts to join the tourism ambassador team.
Regional Tourism can sometimes be a tricky space. Working in the regions, we don't always have a team on hand to troubleshoot, brainstorm or lean on. Prolonged drought, bushfire and now COVID-19 have made times tough in regional Australia and as an industry, we need to support each other as we move forward. It's what we do best!
The Tourism Hub has been designed specifically for regional tourism professionals to connect, share information and best practice solutions to common challenges. ART have been through a process of upgrading and enhancing some of the platform's key features to enhance the user experience.
As this nears completion, we're forming a regional tourism ambassador team, to act as our community experts, and to develop and share relevant information over a 12-month period.
If you are passionate about regional tourism and happy to share knowledgeable information, this may be a good opportunity for you.
Interested?
Submit the form below to register your interest.
For further information contact ART Executive Officer, Lauren Douglass: eo@regionaltourism.com.au or by phone: 0407 436 965.